Ashley Madison Review 2020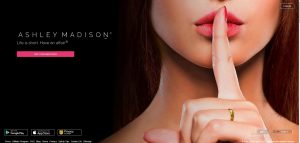 Ashley Madison is different from other dating sites for one main reason. It targets two different categories of people;
Those who are in a serious relationship and

Those already married but are looking for extramarital affairs 
You might have already visited several dating sites before. But just like we have already said, Ashley Madison is different. It is one of the few places where extramarital affairs are appreciated and not advised against. 
The site has been around for years. This means that cheating online started from way back(sorry to say for those already married). The site however is adjusting to changes that come with time. It is designed for different types of people. These are those interested in;
Polygamy

Monogamy

Open relationships
Unlike other dating sites that deal with singles, Ashley Madison focuses on those already in relationships. This has made the site stand out. Now, Ashley Madison can boast of having members from different parts of the world. 
In the year 2015, there was a scandal facing Ashley Madison which was public all over the media. A smart hacker found a way into the Ashley Madison website, leaking information of their members. Just imagine how devastating this was for the members. 
But the site was smart enough to rebuild their image. They have also improved their security features. Thanks to these measures, Ashley Madison is now safe and secured. Based on the measures the site took to improve their security, such a thing is less likely to happen again anytime soon.
Are you interested to know whether Ashley Madison can meet your expectations? This is a full review of Ashley Madison that can provide all the answers you need. Continue reading for more detailed information.
Member structure
Has a large number of members

 Attracts users from different continents

 Members are always active

 Designed for people in relationships but seeking new affairs

A large percentage of the population is middle-aged
Ashley Madison focuses on a unique category of people. It is therefore not surprising that the site attracts users across the globe. Most members however come from these four regions;
Most of the members are middle-aged men. Ashley Madison is famously known as an affair site. It is a place for people to find other partners out of marriage. Even when you browse through profiles here, you will realize that most members are married but are looking for a tastier relationship. 
Ashley Madison users are open-minded. It is easy to find a match at the site, thanks to their wide range of options. Additionally, the site boasts of thousands of members. Most of them are active at any given time which makes it easy to start a conversation at the site. 
The signup process – Ashley Madison
Free to register

 Easy and quick registration

 Basic information is required

 Those interested have to specify their relationship status

 Some information you provide during registration reflects on your profile
It is easy to register at Ashley Madison. Not much of your personal information is needed. This is probably due to the relationship status of its users. But still, you have to disclose your relationship status; whether married or single. The basic information needed include;
Ethnicity

Height

Limits among others
The information you give during the registration process is shown on your profile. The signup process is easy, straightforward, and free. It can take as little as 5 minutes to complete. You have to upload a profile picture during registration.
You can even edit the picture after uploading it. Whether you want to add masks, cover a section of the picture, or blur the image is all on you. 
Making contact- It isEasy in Ashley Madison
There is an option to email other users

You can send gifts to impress users you like. This can also make you stand out

There is a travel Man feature for frequent travelers

Women can send messages for free
Women users at Ashley Madison can send messages for free. Men on the other hand have to pay before accessing this feature. Ashley Madison has efficient communication features, the most common one being the chat feature.  
Members can have a favorite's profiles list, which is also a free feature at the site. You can add a maximum of 100 profiles and you are free to remove or add any profile. Sending winks is also free. It is a good way of showing interest to another member if you loved their profile.
When sending winks, members can also attach a private showcase key. This enables you to see the profile picture of the member without the mask and blurred features. You can also send virtual gifts to another member. But this is a paid feature. You need to use credits that vary in cost depending on the gift type. 
Profile quality, it will effect you 
Most people don't complete their profiles

 It is advised to upload more than one photo

 Visiting and viewing profiles is free

 Most profiles are not detailed

 Users can change their profile details later

 Anyone in the site can view your profile picture
There are very few detailed profiles at Ashley Madison. This is probably because this is a cheating site. Since most users here have spouses, they tend to be more reserved with the information they provide. 
You don't have to use your real name. Instead, come up with a unique username to identify your profile. Profiles at Ashley Madison have basic information with details like;
Age

Gender

Location

Zodiac sign

The relationship you are looking for

What excites you
Of course, you can edit this information later. If a profile picture excites you, feel free to visit the user's profile and see what he or she has to offer. Browsing through profiles is free. Other free services include uploading photo and media
The blur or edit feature
If your profile picture is blurred, you can give the other user access to a clear picture by sending a private key.
Ashley Madison app
The site has a mobile version available on android and iOS

 Does not take much space on the phone

 The app and desktop site have the same features

 With the app, you can access Ashley Madison from anywhere

 The app is easy to use
You can download the app on Google play or App Store. The mobile version is just like the desktop site. It is however easier to use. The app doesn't take a lot of your phone space. You can use the app version when away from the desktop.
But when buying credit with the mobile version, the transaction is processed through Google Play account or iTunes. The app has a creative design that makes it easy to hide the icon. It also has a swipe feature that makes it easier to like profiles. You can find members near you with the mobile app as well.
Real-life review, My story
This is my story; 
I was happily married once. But something happened that made me doubt whether the relationship will ever work again. Things made the worse turn when my wife was promoted at work. She would leave very early and come home late in the evening. I tried to talk to her and see whether she could sacrifice some time to be with us even if it's during the weekends.
She refused. I love my wife so much and I miss the old us. But unlike before, we rarely have sex no matter how much I beg her. My wife and I actually met at a dating app. After meeting her, I never used the app again. I shared my issues with a colleague who introduced me to Ashley Madison.
He is using the site as well. But before signing up, I decided to look for reviews first. This is when I was convinced that the site was meant for people like me. I had peace knowing that I could chat with anyone here without any judgments. I have been an active user for 6 months now and I probably won't stop any time soon. Not until my wife decides to change! Admin Offer, 43.
Ashley Madison Site Design and usability
Ashley Madison has a simple to understand design. The website has a user-friendly interface; you don't have to be an IT guru in order to use the website. Anyone can use the app, provided they are of legal age.
There is a menu bar that lists all the relevant pages and features. All you have to do is search on the menu bar and access everything the site offers.The only weird thing is the placement of this menu bar.
Different from other websites where menu bars are placed on the top of the page, this bar is found in the middle of the homepage. So you need to scroll down a little in order to access it. The main color here is white. This makes it comfortable on the eyes. The most important details are highlighted in pink. 
Interview with the Paul Keable, Ashley Madison chief strategy officer
We managed to talk to Paul Keable on issues concerning data safety on Ashley Madison. Read on to find out what he says and how you can enjoy the Ashley Madison membership options.
Us:
The site was hacked a few years back. Which security measures have you put in place now to ensure that nothing like this happens again?
Paul Keable
Privacy and security are our top priorities. And this is something that I believe most of our members would also want to hear. We have different security features on our website. This includes the two-factor verification, fully encrypted browsing, and rigorous PCI compliance.
Our efforts to achieve this site's safety go beyond the technological features. Ashley Madison also boasts of privacy by design certification. This certification is only awarded to organizations that have been vigorously scrutinized. This is to ensure that no third party accesses its data.
This is also another assurance to our members that all the information they share with us is safe and secured. Most of our security features involve technology. Our IT team reviews these security measures daily, ensuring that all our members are happy and safe. 
We work with a team of experienced members in dealing with matters security. Our chief information security officer and privacy officer are committed to protecting our clients' data. These officers are dedicated to their work.
After all, our members have trusted us with the information so it is our duty to ensure that this information does not leak. 
Us
:
Which gender benefits the most out of the premium membership? Between men and women, who are more likely to get a hookup at the site?
Paul Keable
Our site connects over 1 million users every month. This shows that Ashley Madison is a community that has successfully connected people with similar interests. We have a number of features that not only make our site friendly to use but also a place where you can easily find hookups.
One of these features is Priority Man. This is an important feature for paying members. When a user gets this feature, their profile will appear on the first three search options performed by females. This means that they can easily get noticed and start a conversation.
We also have the Priority Mail feature. This feature will be placed on top of the receiver's inbox and once he or she reads the message, the sender receives a confirmation. These are currently the most attractive features we have are very useful for those who desperately need a hookup at the site. 
Us
Kindly share important tips that can make Ashley Madison users get the most out of the site
Paul Keable
:
Currently, we have a large number of online dating sites, probably more than we need. But Ashley Madison has managed to stand out due to the honesty of the members.
 Our users are transparent and once you login to our site, your mission is clear- looking for an extramarital relationship. And the person you are attracted to is also aware of this mission. 
When you join this site, it means that you are missing something in your marriage. Therefore, when creating a profile, ensure that you specify your interests. Again, your profile should be more detailed.
 It is just the same as other dating sites. For instance, the more pictures you post the more attractive your profile will be. You also should be detailed when explaining your interests. But as we already said, the site deals with married people and those in a serious relationship.
And it is our duty to ensure that these profiles are protected. We, therefore, advise them against sharing more than it is necessary. 
Indeed, we have our own security measures (for instance, you need a private key in order to access a profile photo). But users should also play their part by avoiding carelessness. They should at least lock their phones are erase their browser history after using the site. 
Us
What lessons have you learned after the 2015 scandal?
Paul Keable
We are fully responsible for what happened in 2015. We really disappointed our members and that is something that we as the officials have regretted. The site is back on its feet again and over 20,000 people are joining every day.
This clearly shows that the efforts we have put to build the trust of our members have bear fruits. Today, it is our members' security that we put before anything else. Our main aim is to offer world-class services, just like we have always done.
And we are always incorporating new technology into our site. Most of the time, we ask our members to share some tips that can make our site better; that's what we are focusing on right now.  If you would like to try other options view these Dating Sites:  Fling, Fuckbook, AdultFriendFinder, WhatsYourPrice , Kasidie, BeNaughty and Flirt.
Cost and pricing
Services offered for free
The registration process

 View and like other profiles

 Advanced search filters

 Make a favorites list

 Photo filters (mask and blurred)

 Send winks
Paid services
Boost profile

 Send gifts

 Send personalized messages

 Initiate chats

 Collect and open emails

 Travel Man Feature
| | | |
| --- | --- | --- |
| Duration/coins | Cost per credit($) | total($) |
| 100 credits (Basic account) | 0.59 | 59 |
| 500 credits (Classic account) | 0.34 | 169 |
| 1000 credits (Elite account) | 0.29 | 289 |
Is the site cheap or expensive?
When compared to other sites, Ashley Madison charges an average price. 
Payment methods
PayPal

Credit card

Direct debit
Concerning the payments
The name Ashley Madison will not appear in your credit card statement. Your credit card statement will be secretly billed. 
 If you are a woman looking for a man hookup, you can use all the features for free. All the other options (men seeking women, women seeking women, and men seeking men) have to pay in order to access some features, the most important one is initiating a call.
Unlike other sites, the premium features at Ashley Madison aren't paid on a monthly or yearly basis. Rather, you need to buy the features in a package, which include
Basic package-100 credits

Classic package-500 credits
Elite package-1000 credits
Some features need more credit than others. For instance, you use five credits for;
Opening collecting messages, 

Initiating emails 

And sending priority email
 If you reply to the members you had contacted before, then you don't need to use credit when sending them emails. For the chat feature, you will have to part with 30 credits for every 30 minutes.
And lastly, sending virtual gifts to the members you like will also cost you 50, 30, or 20 credits. It depends on the type of gift you are sending. On average, Ashley Madison charges a reasonable amount on their packages.
Special features
Ashley Madison doesn't have many special features. That aside, Ashley Madison offers very useful services when it comes to finding a match. Special features offered by the site include;
Favorites list
Members can create their favorites list for free. You can add a maximum of 100 profiles on this list. The favorites list helps you remember other profiles that attracted you the most.
Discreet photos
As you already know, Ashley Madison is a dating site designed for married people. So when you create a profile at Ashley Madison, ensure that your identity remains private. This is where the discreet photos feature comes in.
Once you have a profile picture, you either add face masks or blur the image. The whole idea behind this is to protect a member's identity. It is only when you find someone you love that you can give access to the photos with this use of a key.
Send wink
Sending wink is just like sending a message indicating your interest to another member. This function is available in profiles of the members you view. Under the profile photo, there is a smiley face with a send wink label. 
Travelling Man
This is an important feature for frequent travelers. With a few credits, you are able to send direct messages to over 30 girls in the area. It gives you the chance to know the girls better and even choose one that interests you the most before traveling. 
Priority Man
This is a feature worth considering if you want your profile to stand out. It makes your profile appear different from the rest of the profiles in search pages. 
Message Plus
The feature allows members to message every person they have interacted with before. The feature is offered as a free trial once you purchase a package. This trial lasts for up to 30 days. Once the trial period ends, you will get a request to pay for the feature in order to continue using it. 
How we rate Ashley Madison out of 5
Signing up-4.0

 Profile quality-3.0

 Signing up-4.0

Real-life review-4.0

 App-4.0
Editorial remarks
Ashley Madison is a site meant for married couples or those in serious relationships looking for extramarital affairs. Ever since Ashley Madison was created in 2001, it has well served the purpose of helping people spice up their relationship life. 
It may be because you caught your spouse cheating, or your partner isn't interested in you anymore. Regardless of the reasons, Ashley Madison is the best place to start when you want a secret affair. All you need to do is sign up today and see what the site has to offer. 
Frequently asked questions, FAQs
Do I have full control of my profile at Ashley Madison?
Yes. Members have full control over their profiles and the information they provide. You are in control of the information you want the public to see. Members are also allowed to edit the information later.
Can I upload a discreet display picture?
The site itself advises members to upload discreet pictures. There is even a feature that allows members to add masks or blur their pictures in order to stay anonymous. Discreet photos will also help you find a match easily.
What does the automatic private key exchange mean?
This is a feature offered by Ashley Madison. It enables users to share their pictures with people they like. If your image has a mask or is blurred you can give the user freedom to see a clear view of the picture by enabling the feature. You can enable or disable the key at any time on the profile options page.
When will the site approve my profile?
So long as you are through with the registration, your profile will be activated. You will have full access to the site's features immediately.
How can I delete my profile?
You either have the option of deleting or deactivating your profile. By deactivating, it means that your profile will not appear in search results. It is possible to restore your profile later on by contacting the customer support team. But if you delete the profile, all your data will be lost and you won't recover it anymore. These include messages, photos, and gifts among other things.
When do I use Priority Man?
In Ashley Madison, Priory Man is the member whose profile is highlighted in searches after spending some credit on this service. A Priority Man's profile becomes more visible compared to others
What is the Travelling Man feature and when do I use it?
The Traveling Man feature enables users to send a personalized message to a maximum of 30 women in the location they are traveling to. Here is the procedure on how to use this feature;
Go to the menu bar

Click the traveling? Option

Answer the form and you are good to go
Is it free to send messages at Ashley Madison
Sending messages for free is only available for women looking for men. All the other users have to pay in order to send, read or initiate contact
What is message plus?
The message plus feature allows members to use all the messaging options (read, reply, and collect) without spending credit. You can use the feature to any user that you contacted before even if you don't have enough credit. The feature is however free only for the first 30 days after which you will have to buy a package. 
How can I keep my profile safe?
First, when signing up at Ashley Madison, do not use your personal email. Rather, have an alternative email that you can be used for registering at dating websites like Ashley Madison. 
Can I stay anonymous when using Ashley Madison?
This is possible. Ashley Madison gives a chance to members to anonymously browse through other profiles. Users are advised to register under a unique username, not necessarily their real names. Adding personal information on your profile is entirely your decision. 
How do I make my password at Ashley Madison strong?
Creating a strong password can make your profile safe not only in Ashley Madison but other sites as well. Luckily enough, Ashley Madison has a password meter that helps users to measure password strength. The strongest password should have a mixture of numbers, letters, and symbols 
What payment methods are accepted at Ashley Madison?
You can make your payments at Ashley Madison through;
Credit cards

PayPal 

Other discreet options depending on your regio
The site also redeems gift cards from top retailers. Payments made through debit and credit cards are encrypted.
If I buy credit on Ashley Madison, how will it appear on my credit card statement?
Ashley Madison, just like most sites as this has anonymous billing. If you want to know how the billing will appear on your credit card statement, go to the 'subscribe' or 'buy credit' section. Alternatively, email the support team using this email: CC@ashleymadision.com.
How much can I spend at Ashley Madison before finding a date?
Females can use all the features at Ashley Madison for free. However, men looking for men, men looking for women, and women looking for women have to pay in order to access some of the features. The amount you pay varies depending on the features used. The registration is free for everyone. 
Is Ashley Madison free?
Signing up is free at Ashley Madison. But to access the most important features, then you have to buy credit
What is Ashley Madison?
Ashley Madison is more or less like a dating site. This site is specifically designed for married people looking for extramarital affairs. The site has open-minded people who are willing to mingle regardless of their relationship status. There are no judgments here either.
Is Ashley Madison legitimate?
Despite the hacking that took place in 2015, the site has successfully matched millions of married people. So when it comes to looking for extramarital affairs, there is no other place you would rather be. In short, Ashley Madison is a legitimate dating site. It operates across all contents. The site helps people with relationship issues to have extramarital affairs. 
Can I send a message to someone I like without paying?
Before sending a message on Ashley Madison, you need to have a membership plan. Upgrading makes it possible to send messages to other users.
How does Ashley Madison work
?
First, it is free to sign up at Ashley Madison. You choose a username and password for free as well. Services like sending winks are offered for free. Others like messaging are paid for except for women looking for men.