Adult Friend Finder Review in 2021

Adult Friend Finder is one of the oldest hookup sites you can find on the internet. The story of this website started in 1994 when Andrew Conru created Web Personals, which was the first-ever online dating site. In 1996, he sold this website and created another one called Friend Finder.
This site was also one of the earliest social networking sites on the internet. A few days after this site went live, he realized that a lot of people started posting nude photos of themselves in a bid to find other people to have sex with.
It has been a long running site in the sex and swinger community One of the largest sex and swinger sites with photos or videos and live broadcasts. All sexual preferences, in the united states and international.
After noticing this, Conru decided to take care of such people's needs by creating Adultfriendfinder.com, which was to become the first adult social networking site. 
Adult Friend Finder Is Older Than Facebook
This was a great achievement in the social networking world since this was a unique idea that was invented years before Facebook and Myspace became a "thing! If you have been wondering where the naughty side of social media started, look no further than Adult Friend Finder. 
Therefore, if you happen to be one of those people who like sliding into your female friends' Facebook and Instagram DMs in the middle of the night, then you should stop embarrassing yourself because there are plenty of sites on the internet for this, and you can never go wrong with Adult Friend Finder.
What are similar sites to Adult Friend Finder?
There is a high chance that you might have come across Adult Friend Finder in one way or another. This is because the site is up there with some of the best in the dating industry such as Tinder, OkCupid, and Match.com. 
In 2007, Adult Friend Finder appeared in the top 100 list of the most popular websites in the US. You are likely to recognize the site from various porn sites as it tends to pop up as one of the ads, making it a very popular site in the world of adult entertainment and beyond.
 In 2010, Adult Friend Finder won the award for the Dating Program of the year during the XBIZ awards. Adult Friend Finder was voted as the best dating site in 2012 by About.com.
Please check similar Dating sites from our selection: Fling, Fuckbook, Ashley Madison. Read Our reviews and join the sex and swinger community or enjoy casual dating.
What should I be cautious of?
Before signing up for your account on this site, there are some things you should know that seem to concern most people. Primarily that 412 million email addresses were compromised. Yes, that is millions of records of deleted accounts, gold memberships, paid memberships, free members, etc.
This will help you decide if you are willing to overlook the risks and proceed to sign up for your account. Adult Friend Finder has been accused several times of systematic billing fraud. 
Adult Friend Finder and auto-billing subscriptions
According to the various complaints that have been filed by several users, this site sometimes continues to bill its users even after canceling their services. This is a big concern for most people when it comes to providing their credit card information on this site. 
The company should consider looking into the issue in order to give most of its potential users the confidence they need when providing their credit card information.
Does Auto Billing continue even now?
The fact that the issue has continued to happen for a long time paints a bad image for the company as many people tend to think that the site doesn't care about their online safety and privacy.
Some of the company's previous employees have come out to confess that this is part of its company policies; hence it is not a computation error.  Some of the workers also claimed that a good number of these customers didn't realize that their accounts continued to accumulate charges months after canceling their services. 
This is very scary especially coming from one of the most reputable dating sites on the internet, and also due to the fact that the site expects you to pay for everything you do on it.
 It is possible to sign up on the site without having to provide your credit card details. However, you cannot chat with any other users or even look at their full profiles until you pay.
Make sure you check their policy when you enter your credit card
 Once you have signed up your account, it is very tempting to pay in order to unlock the site's features due to its enticing nature; hence you must take this concern into account before proceeding to make your payments.
Therefore, if you decide to sign up on this site, you should ensure that you always check your account for any unauthorized charges.
What are the features of Adult Friend Finder?
Despite the above-mentioned concern, this site comes with some of the most exciting features you can find on an adult dating site. There are a lot of things you can do such as viewing webcams, participating in private chat rooms, reading the networks webzine, and blogs.
Flirts, add videos or photos in the paid version
You will also be able to send flirts, add videos or photos, and also like or comment on the posts from other users. However, if you try using the unpaid version of the site, then all you will access are just small portions of other users' profiles. These include their profile names, images, and seeing if someone tried to send you a message.
Another concern among new users is that you cannot be sure if it is a real person that tried to message you or if it is just a trick to make you pay for the premium service only to realize it was a system-generated message.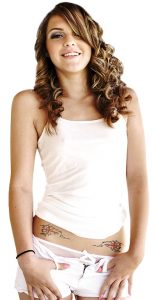 Look out for chatbots
They could just be chatbots that are meant to target the new users to try and convince them that upgrading to the paid version is worth it. Most potential users believe that once you make your payments, then the site will go quiet; hence you will be required to start messaging other users in order to end up with a hookup.
It wouldn't be surprising that this could be a possible scenario that a lot of newcomers experience on the site. This is due to the fact that the site has also been accused by various users of continuing charges long after they have canceled their memberships.
Therefore, it shouldn't surprise you if the site uses chatbots to lure new members into upgrading their accounts to the paid version. However, this could also be wrong since this site is still one of the most successful dating sites on the internet.  
All you need is a little caution before deciding to spend your hard-earned cash on this site. As they say, if something appears too good to be true, then it probably is, especially when it comes to pretty women looking for sex online.
Be active or do not get a date
 Do not forget that most women do not need the help of a dating website to get laid. All they have to do is look good and head over to the bar. Be ready to send messages to the girls, and not just sit there and wait for them to send you messages.
When it comes to design, then this site is up there with some of the best in the industry. The designers of the site did a great job due to the simplicity of the site and ease of access.
When you open the website, you will see the most important features displayed conveniently to make it easy for you to access them without having to click through various pages. 
On the right side of the page, you will find your messages, and at the center of the page, you will be able to access the news feed. This is a well-executed site that is very easy to use especially for new users.
Simple Live Cams
One of the things that make Adult Friend Finder stand out from most of its competitors is the selection of live cams it has. You can view some of the live cams in public show mode for free. On the other hand, some of them require you to subscribe or make some form of payment in order to access them. 
Another great thing about the site is that it is very easy for you to broadcast yourself; which could help you gain some tips that you can use in the future.
Adult Friend Finder is great if you have funds to join
If you are well loaded with cash, then you should consider trying out Adult Friend Finder as you are likely to access some of the best features an adult dating site can offer.
On the other hand, if you tend to have limited funds in your account, then this site might be a bit expensive for you.
Since you will be required to pay as much as three dollars to view a single profile, and also a dollar for sending a message. The site seems expensive for most people because not only does it charge for everything you do, but it also charges expensively for its services.
Conclusion
Regarding the issue of credit cards, the concerns were raised a while ago; hence the issue must have already been taken up with the FCC. This means that there is a chance that the issue might have been looked into by now. 
The site seems to have a lot of pretty chicks that are always waiting for you to chat and have some steamy sex.
There are also a lot of interesting features you can look out for. Even if you tend to live in a small city. You will notice that there will still be a lot of girls around your area just waiting for you.