Bongacams Review in 2021
This article reviews the adult cam site bongacam.com in regards to pricing, safety, and comparison with other cam sites. Read and compare BongaCams to other adult cam sites.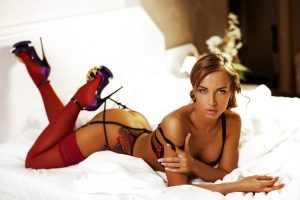 What is Bongacams exactly?
BongaCams. The same itself sounds strange when referring to an adult cam site. BongaCams is in no doubt very popular and attracts users across the globe. It, however, has more users in two regions, Eastern Europe and Russia to be exact.
The interface may appear to be too old-fashioned for westerners to be attracted to the site. It's just too boxy, not to mention the many buttons that aren't even organized. Read this bearing in mind that this is our thoughts about the site after having used it over 50 times.
The site advertises free sex, private shows, cam2cam prime service, sex toys, live sex chat. There are many chat rooms with webcam models with live webcams for sex shows. You can enjoy this sexually explicit material and join now for free as long as you are over 18 years of age. Often there are promotions for 100 free account tokens.
Are CamFuze and Bongacams the same company?
Now let's discuss the important details, first, about BongaCams pricing, and then, the features that make BongaCams stand out from other adult cam sites. But before I get too far, I would like to introduce to you CamFuze. (Those who have used this adult webcam site probably know it better).
I want you to know that CamFuze is a clone version of BongaCams.  And BongaCams, of course, is the real or original version.  What I am trying to say is that whatever is mentioned in this review applies to both sites.
How Is The Homepage?
On the homepage, you find different categories alphabetically listed on the left side of the screen. There are over 20 categories, starting from 'anal play' all the way to 'white girls' which is the final one in the list.
On the top of the screen, there is a button that directs users to active cam girls that are living at the moment. This is labeled as 'all models'. And next to 'all models', you will see 'contests'.
 Frankly speaking, I found it strange for the contest to the second tab on the homepage. Well, this is not interesting to me; I know this can only attract entertainers, which I am not one of. And the same applies to the next tab. 'all promotions'.
BongaCams is actually the Eastern Europe version of Chaturbate. The only difference is that Chaturbate is a better site.
To sum this up, I can say that main tab navigation is over confusing since the last tab directs users to a different adult cam site that's more focused on perverts. 
This adult cam site of spycam, I can tell you for free isn't worth your time or mine. So lets us just focus on BongaCams at the moment. After all, BongaCams is a more frequent platform than that.
Is it easy to register on Bongacams?
Next, we are going to discuss the boxes of all these women at BongaCams waiting for you, or us, to answer their cam shows.
One thing I like about BongaCams, and I know you will like it too, is the ease of registration. And once you register, you can go to the rooms, leave your message and wait for a reply. However, not everything that you get at BongaCams is free. For me, BongaCams is more of a business sex cam site.
Basically, the girls there know what guys like and, well, these guys also know what they want.
The mutual expectation is for the two to chat privately, and get to the action. And after a few minutes, the clock starts ticking until the show is over. In short, it is just the same drill, but a different cam site.
How do BongaCams Compare to Other Cam sites?
BongaCams actually reminds us of Chaturbate in the sense that it is free for all and doesn't have as many models as what you get at Streamate. However, just like many other adult cam sites, you get less when using the free basic option.
Sticking to the free chats also means that you will be watching the same shows with hundreds of others. That being said, let's take a look at the features, costs, and things that make BongaCams unique.
Yes, there is a mobile version!
How many models are there?
BongaCams has more than 250 models on live cam at any given time.  You can at times find more numbers than this.  But this is the average number based on what we saw in our 50 plus visits. 250 is not too many when there are other cam sites where you can get a lot more.
But again, this is a large collection with a variety of girls and you can easily find one to have private action with. You can also find extremely pretty and dirty girls on BongaCams.
But it isn't a site to find a lot of full-time pornstars. For similar cam sites look at Cam4, Camrabbit, Stripchat, Camsoda, Livejasmin Imlive, and Myfreecams.  There you could even find a few free cams!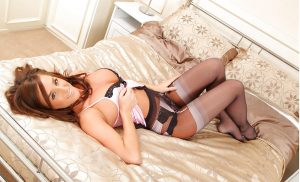 What you should expect as far as pricing is concerned?
What does Bongacams cost?
Well, you can log in at any time you wish and enjoy what BongaCams girls have to offer. And just like most other sites, you don't need to have a credit card to sign up. There is actually no reason why you shouldn't sign up and get first-hand experience of how the site works.
After all, nothing is free in this world, and just like any other business; you have to pay in order to enjoy the more advanced features of the site. From what I experienced, nothing is so new at BongaCams that you can't find it on another adult cam site. However, charges here are low compared to other adult-oriented sites.
| | | | |
| --- | --- | --- | --- |
| Payment method | tokens | Cost(€) | Cost per token(€) |
| Credit card | 15 | 1.99 | 0.133 |
| Credit card | 40 | 4.99 | 0.125 |
| Credit card | 90 | 9.99 | 0.111 |
| Credit card | 250 | 24.99 | 0.100 |
| Credit card | 527 | 49.99 | 0.095 |
| Credit card | 705 | 65.00 | 0.092 |
Do I pay with tokens?
Here is what BongaCams charges. Just like Myfreecams and Chaturbate, BongaCams helps you understand how the token system works. 15 tokens will cost you 1.99 euros, and mark you, this can only last up to 4 minutes.
If you want to have a good time at any sex cam chat, give yourself at least 30 minutes which means that you will have to buy the 250 token packages.  This costs 24.99 euros, which is roughly $31. The prices are not too high, just like other sites.
What payment method can I use to fund Bongacams?
BongaCams accepts most payment methods. I used a credit card since it was the best option for me.
These payments are clearly indicated in the statement and again, no one can really tell that you have been paying to get sexual satisfaction from an adult site.
It is safe to use your credit card. But you also should know what you are paying for.
Note that the goal of all adult sites is to keep their customers happy and satisfied. And they achieve this by ensuring their users have the best experiences on the site, and also charging prices that users can afford.
BongaCams is not my best site for adult cam chats. However, I am an honest person and commend the site for making its registration process so fast and easy.
I think they use this as a business strategy to make many people sign up, which also means that more people will go private; and this is how they make money. I also think that this strategy has paid considering the large number of people that have already registered at the site. The only downside is, while the number of viewers is increasing, the number of models appears to be stagnant
What are BongaCams features?
BongaCams website is a party chat style. Still, it has all the functionality that a user can need.  The site supports over 30 languages and models come from different parts of the world. Search options are also well arranged to help users choose their preferred niche.
Kinks like anal and smoking to search by age, height, hair color, etc. BongaCams has amazing adult cam model search functionality.

Favorites option is found on the site where you can visit model shows at a later date. You will also get a notification when your favorite model is online.
 Here is a screenshot of the BongaCams homepage.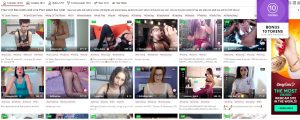 Just to sum up, I would like to take you through the cost for you to get an idea of what you pay for at BongaCams as compared to other sites.
Voyeur chat costs 7 tokens per minute
Private adult cam chat costs 30 tokens per minute
Group adult chat costs 15 tokens per minutes
Putting this into consideration, we conclude that the average cost is $2.50 to $2.99 per minute.
It is worth noting that BongaCams prices are transparent. But this also applies to many other adult cam sites like Chaturbate and Myfreecams for instance, so there is nothing really unique about this. 
When it comes to search trends, people from Nevada and Florida seem to like this site more than anyone else. But on a global scale, BongaCams seems to be lagging behind in searches.
Our conclusion
Our best adult cam sites are Streamate and cams.com, thanks to their crystal clear HD hot adult cam shows. If you prefer watching free live nude shows or amateur cam models on your android or iPhone, BongaCams should be one of your best live sex chat sites. 
We were actually impressed by the site's mobile version and highly recommend it.  So if you are stuck on a camping trip and have strong network connectivity, log in to BongaCams.com right away!
I haven't really been very transparent about the things I don't like at BongaCams. Well;
First, I hate that BongaCams has cloned versions like CamFuze. There is nothing as bad as registering at a clone webcam site, and I bet you can agree with me on this.
When you are in the mood to see a sexy girl at an adult cam site, know that BongaCams is free to join. And it is 100% safe. They also have models of the week feature which is also worth looking at.  It can at least give you some form of direction on navigation.
Otherwise, you will be stuck on what to choose among the cluttered arrays of ladies. I also give thumbs up to gifts and achievement pages of the models, and how friends of the models are displayed.
Another thing we liked was the top 30 contests. Bottom line is that BongaCams is worth considering and it doesn't cost you to get first-hand experience and determine whether it suits your preference.