Flirt4Free review: Make money as a model
It is easy and simple to become a performer at the Flirt4Free. The site approves models' requests within 30 minutes to 1 hour after applying. And you can even start performing on the day you registered.
When Flirt4Free approves your application, you can start building your profile page and start the performance. Flirt4Free welcomes both female and male models. Besides the live adult camming, models in this site are also paid for phone sex and selling video on demand. Join and have sex around the clock beautiful girls and enjoy!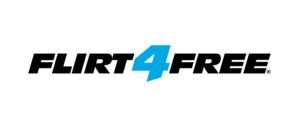 Quick points
Genders accepted: male, female, couples, transgender and groups
Services: video camming, Fansclub, phone sex
Cash-out methods: wire transfer, check
Percentage paid to models: varies (we shall discuss this below)
Payout schedule: twice a month
Affiliate program: yes
Studio: yes
Regional blocking: allowed
DMCA services: no
Cam splitting: yes
Getting started
To become a model at Flirt4Free, the main requirement is to be at least 18 years old. This is actually the top requirement considering that the Flirt4Free doesn't have a hiring process. You only need to verify your age and that's it. Other requirements include;
      Person should provide a valid photo

      You should have a desktop computer or laptop that supports webcam and high-speed internet. 

      Download the Flirt4Free software to get started

      And lastly, you should have a performing place
Basically, you should be at least 18 years old, have a laptop and a stable internet connection in order to be a performer at Flirt4Free. 
All sexual orientations/genders accepted
Flirt4Free welcomes every gender; male, female and transgender to become a performer at their site. As a matter of fact, Flirt4Free is among the most popular gay sites and improvements are still being made to make the latform even more welcoming to their gay and male models.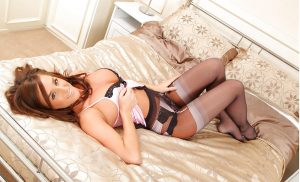 How much can you make on Flirt4Free as a model?
Generally, adult cam sites usually pay a fixed percentage to their models. But Flirt4Free is quite different. Here, the percentage paid to models varies depending on certain factors. The site doesn't specify how much their models get. This is actually because the amount varies from one model to another. That said, here are the main factors that determine the amount that a model can get at Flirt4Free. 
      English speakers pocket a higher amount than other models

      Models who have been members of Flirt4Free for a long time take home more money

      Higher conversion ratio equals to higher percentage
How to get your payments (and payment frequency)
Flirt4Free pays their models after two weeks, or twice monthly. U.S  models are paid through ACH or check while international models are paid via ePayments, wire transfer and Cosmo Payment
Services offered
There are the types of services that models at Flirt4Free offer
Live camming shows
This is the main service offered at Flirt4Free. Models on the site are paid for putting on various kinds of shows. There are many ways in which these shows can generate revenue. Below are detailed descriptions of the types of shows offered at Flirt4Free, including details on how you can generate income on these shows. 
Standard
These are private shows where voyeur users join. It costs between 10 and 60 credits per minute. 
Multi-user
This consists of various clients in private with no voyeur clients. It costs between 10 and 20 credits per minute.
Combo
This consists of multi-user and private shows depending on if customers start or join a multi-user show. Note that multi-user costs less than any other service here.
Party chat
This is a show based off of tips and there is no private chat option. Here, the rules and regulations are the same as those of private shows. One of them is full nudity.
Feature
This service is only offered by the top 50% of Flirt4Free models. It is more of a way for the models to acquaint themselves with the VIP clientele. The service is free for VIP members, while non-VIP members are charged 30 credits per minute.
Group chat
This option is also available to the top 50% of the models that use HD. It is designed to accommodate multiple clients and the models choose the time length and credit goal. Then the clients cooperate to meet the model's expectations of the show. 
Show offers
Here, models can receive offers from customers to go private with them. The customer can offer a higher or lower rate than what was initially advertised. Customers' offers include minimum show duration. With all offers, models can accept, decline or counter offer. 
Selling video on demand
Models at Flirt4Free can also sell videos on demand. The recorded shows are played to clients on the site. Models are paid a percentage of the generated revenue from selling these videos. 
Make money through phone sex
Flirt4Free also has a phone sex platform. Here, models are paid per minute. Stuff shared on these phone talks is 100% encrypted. So customers shouldn't shy away from using their real phones since they are guaranteed secure and private conversation. With this service, models are paid the same as what they get on camming shows. 
Running a private fan club
Flirt4Free models also earn by running a private Fanclub. To get access to the fan club, customers pay a subscription fee. This fee is renewable after one month. Once you are a Fanclub member, you get a discount of 5% on the shows. Customers view exclusive Fanclub content. 
Geoblocking by country/state
When you are a Flirt4Free model, it is possible to block users from specific states or countries. So long as you have blocked a specific region, people from this location won't view your shows or even your profile. 
Webmasters promote the Flirt4Free affiliation program
This is also another way that models can make money at Flirt4Free. F4F has an affiliate program where anyone can sign up as a publisher. This program offers revshare, PPL and PPS. Affiliates have multiple promotional tools, like whitelabelled site builder. 
Become an f4f model today!
Ready to register?
Well, it is fast and easy to register as a Flirt4Free model. And you can even start perfuming your own shows on the same day. Nothing as convenient as working from the comfort of your own home and getting good money as a result. Besides getting money through live performance, you can also earn extra money from selling adult content and phone sex.
These are three perfect ways that models can use to earn like a boss; all offered at a single platform. Try Flirt4Free for yourself and enjoy all the benefits that the site offers to their models. Fantasies await at flirt4free.com.